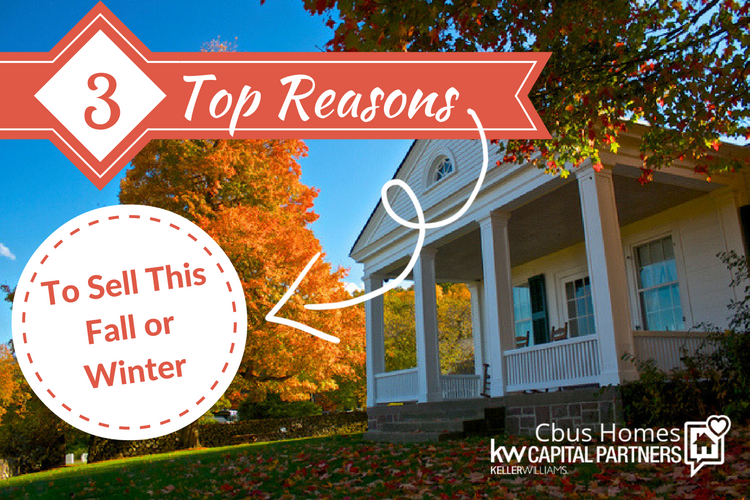 To Sell or Not to Sell? That is the Question…
If you've heard it once, you've heard it a thousand times (or at least a handful of times, let's say), Spring is the hottest time to sell. The trees are blooming, flowers are budding, grass is greening, Winter Netflix binging is slowing. Like clockwork around the beginning of Spring, people start getting a little antsy for change. It's a new season. Change is subconsciously on the mind, and moving into a new home is only natural.
But what about the people, like maybe you, who are thinking about selling in the Fall or in the Winter because you just really WANT to? Or maybe you NEED to sell during that time because of a job transfer, a job loss, family sickness, or some other reason?
Should you try and wait it out till Spring? Can you even sell your home in the Fall or Winter? What should you do? And what can you expect?
Fall and Winter can be Great Times to Sell your Home!
It's true! Right now in Columbus, there are three absolutely GREAT reasons to sell your home. Every situation is going to be different, so for you, there might be many more than three, but these three reasons are pretty much universal for everyone in Central Ohio. Let's get into them now.
1. Less Competition
Once school starts back up and the weather gets a little cooler, many would-be home sellers opt to take their homes off the market. They are victims to the myth that Fall/Winter are bad times to sell. Or even more likely, maybe they're in no NEED to sell, so they take their home off the market because it's just too much hassle.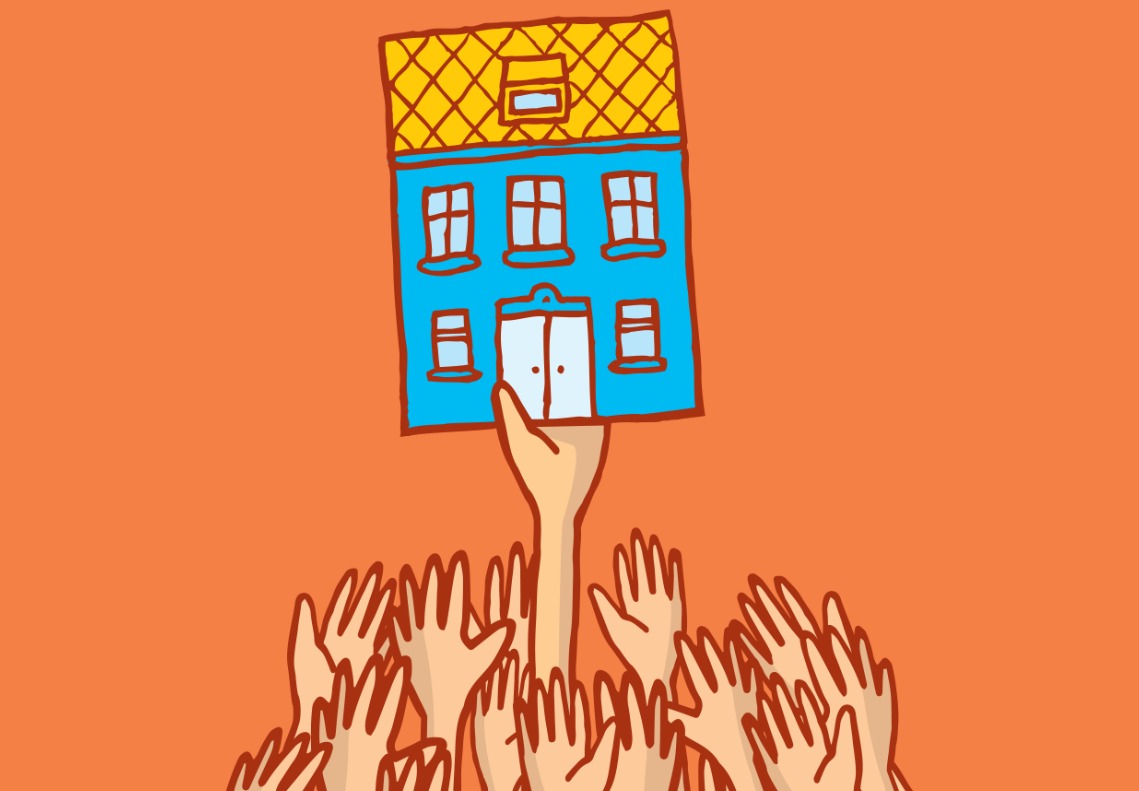 So guess what… If you list your home for sale, while many others are taking their's off the market, there's less competition to fight against to get a sale.
Plus, what do we know is true, especially because of the last 2-3 years in the Columbus Real Estate Market? If supply is low (less competition), demand goes up. And when demand goes up, many times that means prices go up!
Now, I'm not saying you should expect to definitely get top dollar for your home in Fall or Winter 100% of the time. But if your home is desirable enough, and the right Buyer or Buyers are out there looking, you'll be sitting pretty.
2. Buyers in Fall and Winter Markets are Serious and Mean Business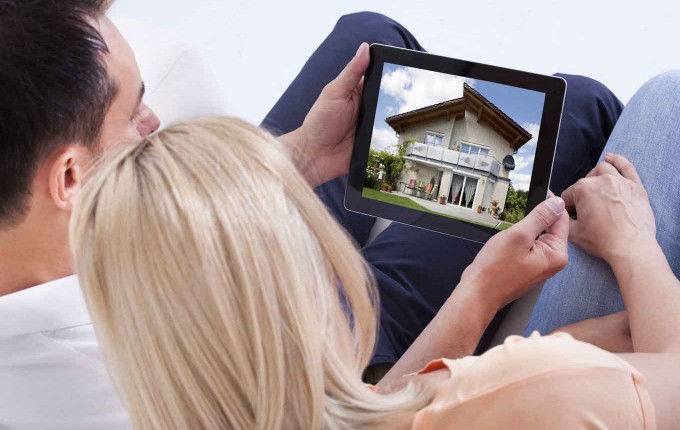 Just as many home owners decide not to sell over the Fall and Winter months, many Buyers decide to just wait until Spring as well. A lot of Buyers don't want to go outside into the cold if they don't have to. They don't want to see houses in the dark (as we start seeing it get dark earlier and earlier here in Columbus). And once the snow hits, forget about it… Buyers are staying indoors. Unless…..
Unless the Buyer is super-serious about WANTING to buy or NEEDING to buy. If they really want to buy or need to buy, they're looking as much as they can because there aren't a lot of options on the market. There are less homes on the market and supply is low (see Reason 1 above). And not only are they looking online and touring homes, you can bet that if they schedule a preview of your home, they're definitely serious about buying a home. And they're probably already serious about maybe buying YOUR home.
With today's apps and multitude of listing photos and websites out there, Buyers are doing a ton of research about many of the houses they're seeing BEFORE they even schedule the appointment to see it.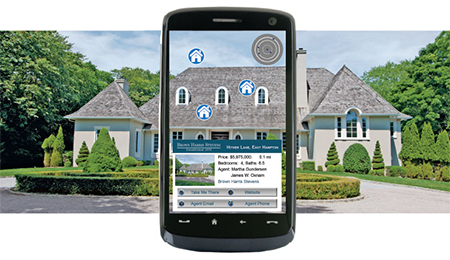 If a Buyer is looking at homes during this time of year, they're not just casual Buyers usually. They're super-serious.
3. Moving on Up
Home prices have been running at an all-time high here in Columbus, rising on average for the past 2-3 years at least. And two things are bound to happen: 1) Prices will eventually level out and maybe even fall slightly, and 2) Interest Rates will rise eventually.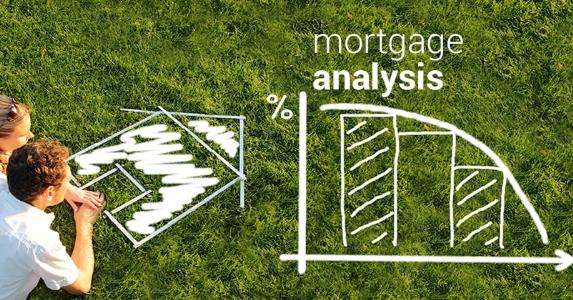 Keeping Current Matters recently ran an article stating:
If you are moving up to a larger, more expensive home, consider doing it now. Prices are projected to appreciate by 5.3% over the next year, according to CoreLogic. If you are moving to a higher-priced home, it will wind up costing you more in raw dollars (both in down payment and mortgage payment) if you wait.

According to Freddie Mac's latest report, you can also lock-in your 30-year housing expense with an interest rate around 3.46% right now. Interest rates are projected to increase moderately over the next 12 months. Even a small increase in rate will have a big impact on your housing cost.
Want to Know How Much Your Home is Worth Right Now?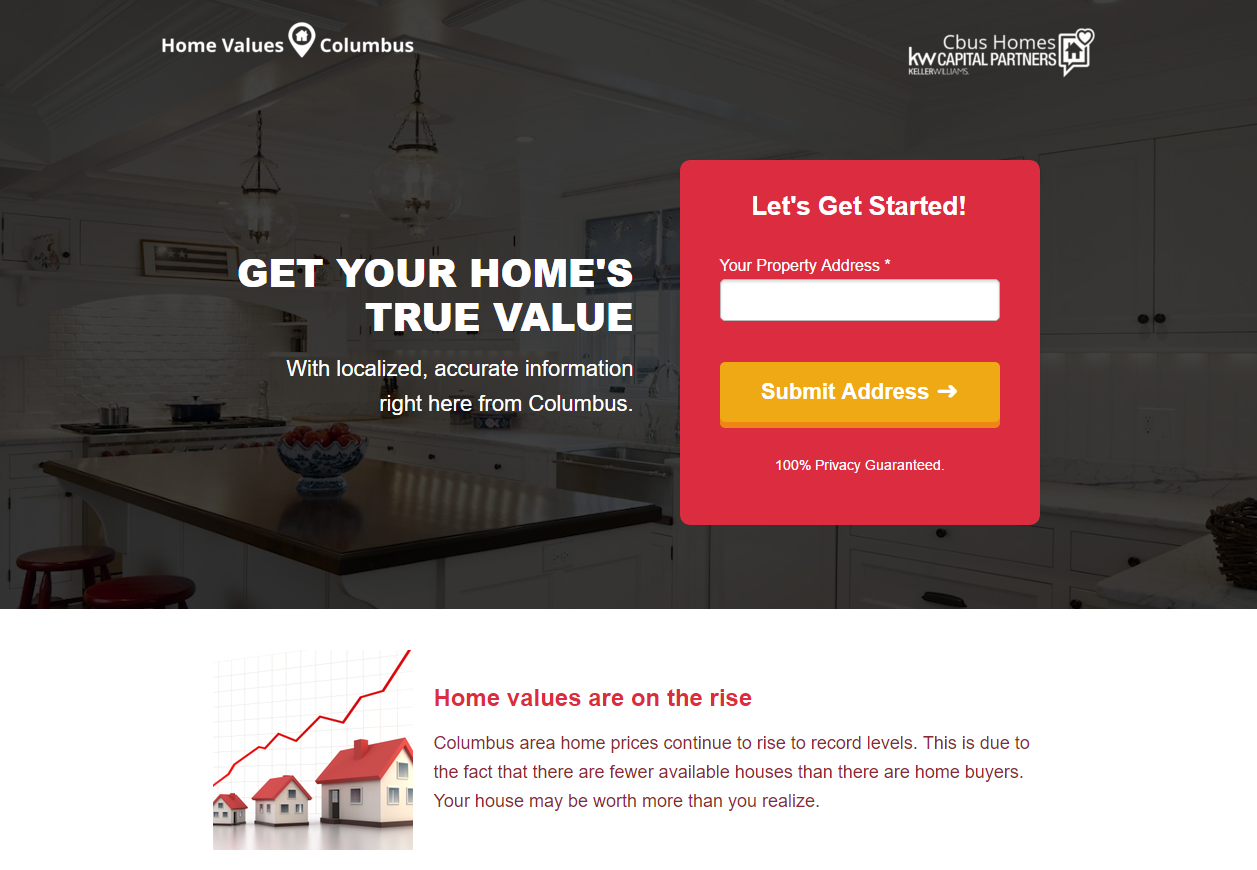 Whether you're thinking of selling now or not for 20 more years, it's always smart to know the current value of your home. And you can't rely on automated home valuations from Zillow or Trulia. They're known to be off by as much as 40% in many Columbus areas.
For free, with no hassle, you can visit www.HomeValuesInCbus.com to get a 100% accurate home valuation report on your home.
Not only is it smart, but it's fun to stay on top of your home's value and have that value sent directly to your inbox. Check it out.
SHARE THIS PAGE…
Please share this page and the information here with anyone you think might find it useful. Connect with Cbus Homes on Facebook, Instagram, or Twitter and let us know how we can help you with your real estate needs.
We'd love to hear from you if you have any comments or questions. Plus, use the sharebuttons below to spread the word and share to your social media accounts like Facebook and Pinterest.
Have a few minutes? Check out more of our blog posts and videos.

And if there's anything we can do to help you, whether you're thinking of buying or selling a home in Columbus and the surrounding areas, I'm always available and always happy to help.
– Dan Hamilton
Dan Hamilton is a top-producing full-time Realtor in the Columbus and Central Ohio area, well-known for his focus on client care and his use of video and technology in his real estate services. Dan works for Keller Williams Capital Partners Realty | Cbus Homes.