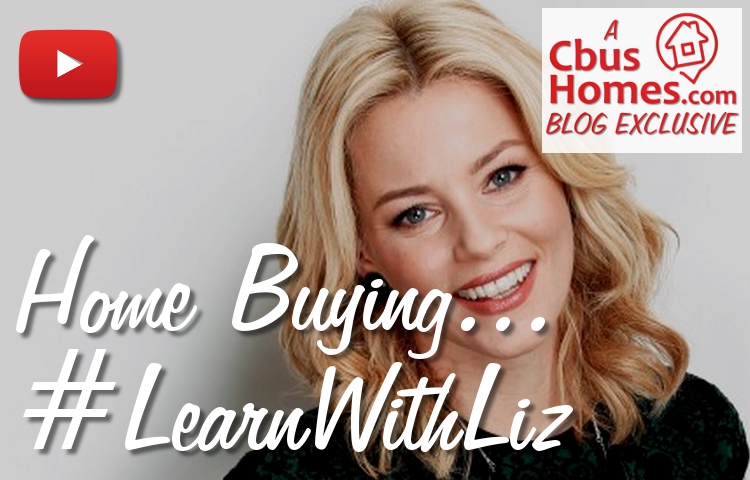 Movie star, Elizabeth Banks, exhibits her inner-funny-woman for Realtor.com's recent ad campaign. You may have seen some of the 30-second TV commercials. But you probably haven't seen this whole series of Elizabeth explaining the home buying process in plain English. If you have about 10-12 minutes, watch below:
Episode 1: Knowing When You're Ready
Get advice on how to know when you're ready to buy. Find out what you need to get a competitively-priced loan. Let Elizabeth show you how to find the perfect home. Learn what you should know before making an offer. And get tips on how to master the closing sale.


Episode 2: Mortgage Lending 101
Unless you have a boatload of cash under your mattress, buying a home usually costs more money than you currently have. First, you'll need a competitively-priced loan.


Episode 3: The Search
You're really doing it! You know what you can afford and you've got your pre-approval letter. But before you buy the home of your dreams, you've gotta find it first.


Episode 4: The Offer
Here you are, ready to make an offer on your first home! And since you're about to part with an insane amount of money, it's time to get close to your REALTOR®.


Episode 5: Closing the Sale
There is nothing more awesome than taking ownership of your new dream home. But before you do that, you better loosen up your writing hand. Did someone say paperwork?
Well… Funny? Dumb? Clever?

Thanks for checking out this post. I'd love to hear from you if you have any comments or questions. Plus, use the share buttons below to spread the word and share to your social media accounts like Facebook and Pinterest.

Have a few minutes? Check out more of my blog posts and videos.
And if there's anything I can do to help you, whether you're thinking of buying or selling a home in Columbus and the surrounding areas, I'm always available and always happy to help.
– Dan Hamilton
Dan Hamilton is a top-producing full-time Realtor in the Columbus and Central Ohio area, well-known for his focus on client care and his use of video and technology in his real estate services. Dan works for Keller Williams Capital Partners Realty | Cbus Homes.