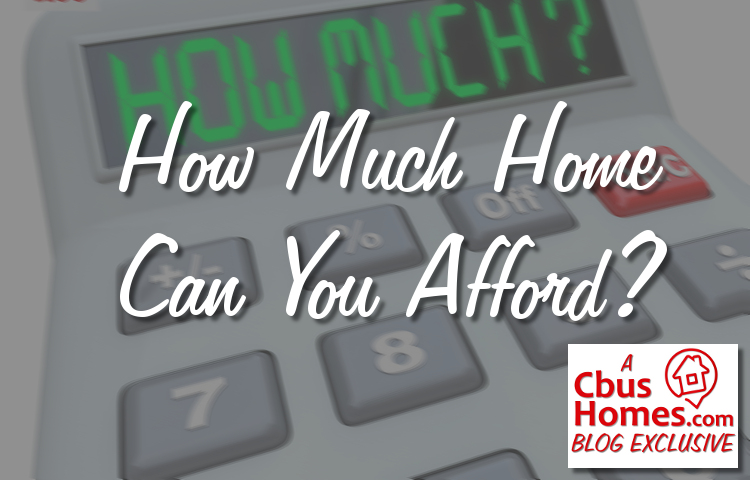 We all wish we could afford the Million-dollar homes in our area, right? But just how much can you actually afford when buying a home? And equally important, how do you even get started figuring it out? Anyone have a dart board and a blindfold?
In Episode 02 of The Home Team Advantage Show, we talked about whether you should call a Realtor first or call the lender first. But regardless, at least at some early point in your home-buying process, and if you're going to need to finance a loan/mortgage and not pay cash for your home, you will need to talk with a mortgage lender. The lender will ask you some simple questions, run all the numbers, and they'll be able to tell you a few things:

Can you be approved for a loan?
What type of loan might best suit you and your needs?
How much can you afford in terms of monthly payment?
To do this, they will look at things like:

Your credit score
Your monthly/yearly income
Do you have a spouse or anyone else on the mortgage (or a co-signer)?
Your monthly debts (i.e. student loans, auto loans, etc.)
How much you are thinking of using for down payment?
The lender can then (possibly with the help of your Realtor) tell you what price range you should be looking up to as your maximum. I italicize the words "up to" to signify their importance. Just because you can afford up to a certain amount, that doesn't mean you need to spend that full amount, obviously. You can spend the max, by all means… especially if that's what's going to get you the house you really want. But a smart home buyer will at least consider the question, "Can I get the house I really want for less than my maximum?"
I hope this helps without going into too much detail. I'm trying to keep these videos and posts as short as possible, providing helpful, valuable content with the value of your time in mind.
Thanks for checking out this post. I'd love to hear from you if you have any comments or questions. Plus, use the share buttons below to spread the word and share to your social media accounts like Facebook and Pinterest.

Have a few minutes? Check out more of my blog posts and videos.
And if there's anything I can do to help you, whether you're thinking of buying or selling a home in Columbus and the surrounding areas, I'm always available and always happy to help.
– Dan Hamilton
Dan Hamilton is a top-producing full-time Realtor in the Columbus and Central Ohio area, well-known for his focus on client care and his use of video and technology in his real estate services. Dan works for Keller Williams Capital Partners Realty | Cbus Homes.