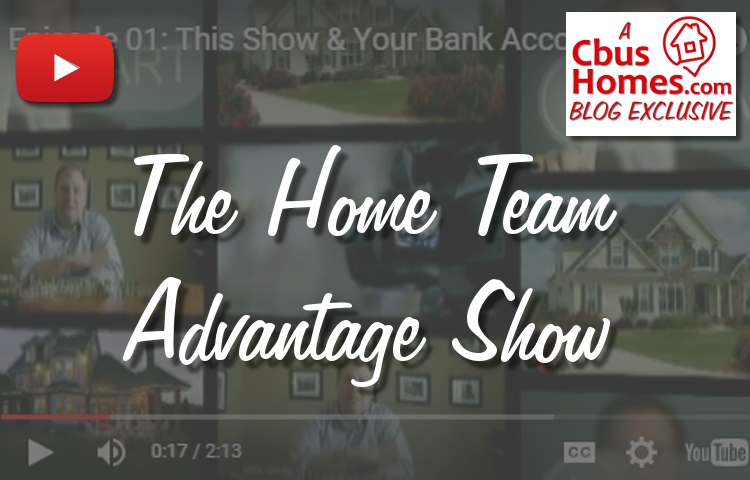 I'm honestly very excited and proud to present the very first episode of The Home Team Advantage Show. This series is going to be about more than just real estate related topics. My goal with these episodes is to do a few things:
Provide high-quality content in a short, timely manner because, I mean, this is the internet… Who has more than 2 minutes nowadays?
Help you understand the latest housing, decor, and real estate trends
And most importantly, after those two bullet-points, you will be able to increase the current value of your home immediately, make more money when you go to sell your home, and save more money when you buy.
This won't be a daily show by any means, but I do want to release these videos on a consistent basis. And I hope to gain a large audience over time who appreciates the content I put out, while expecting nothing direct in return.
Here you'll see that I'm a regular guy (approachable, personable, and funny), with a family that's at the heart of my passion for real estate and the dream of American housing.
Here's to this being the first episode of many.
Thanks for checking out this post. I'd love to hear from you if you have any comments or questions. Plus, use the share buttons below to spread the word and share to your social media accounts like Facebook and Pinterest.

Have a few minutes? Check out more of my blog posts and videos.
And if there's anything I can do to help you, whether you're thinking of buying or selling a home in Columbus and the surrounding areas, I'm always available and always happy to help.
— Dan Hamilton
Dan Hamilton is a top-producing full-time Realtor in the Columbus and Central Ohio area, well-known for his focus on client care and his use of video and technology in his real estate services. Dan works for Keller Williams Capital Partners Realty | Cbus Homes.