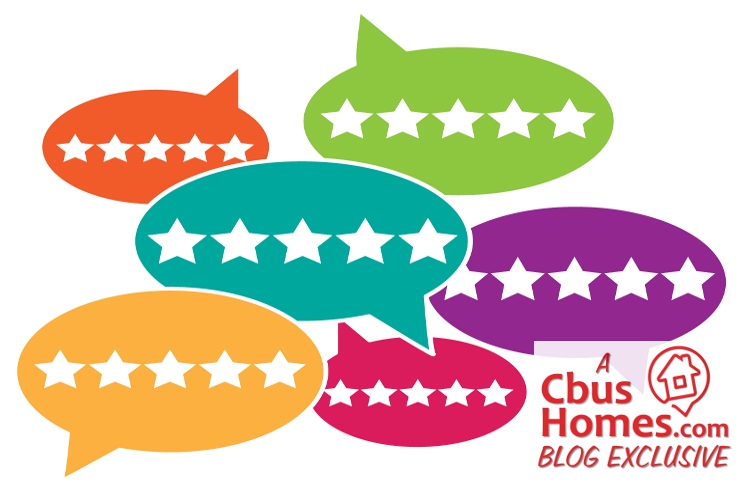 Word of mouth is more important today than ever before, especially when it comes to buying products and eating at certain restaurants. Amazon reviews and sites like Yelp! are must-check-out online stops before you shop a lot of the time.
But people's first-hand opinions about their experiences with real estate can be just as important. Heck, one could argue that they're significantly more important due to the high cost investment of a home. Makes sense, right? Well then why do most Realtors ignore client testimonials? Shouldn't these first-hand experiences be shared for all to see?
This is one of things we're most proud of. We have lots of testimonials and reviews from our past and current clients, and we're happy to share them with all to see. Want to take a quick peek at what our clients are saying? Check out the Testimonials tab/link in the menu bar at the top of the page. But in the meantime, here's a look at a few…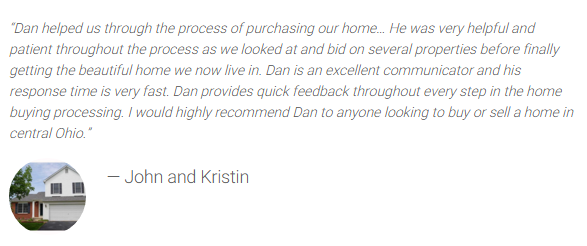 Thanks for checking out this post. I'd love to hear from you if you have any comments or questions. Plus, use the share buttons below to spread the word and share to your social media accounts like Facebook and Pinterest.

Have a few minutes? Check out more of my blog posts and videos.
And if there's anything I can do to help you, whether you're thinking of buying or selling a home in Columbus and the surrounding areas, I'm always available and always happy to help.
— Dan Hamilton
Dan Hamilton is a top-producing full-time Realtor in the Columbus and Central Ohio area, well-known for his focus on client care and his use of video and technology in his real estate services. Dan works for Keller Williams Capital Partners Realty | Cbus Homes.